I opened Notable Nannies in 2013, after 10 years as a career-minded nanny and household manager in the areas of Costa Rica, Italy, Hawaii, and the Carolinas. I decided it was time to share my abilities in assisting families and nannies by finding them the best relationship possible. The Notable Nannies Agency was established to both create service and provide for the Family and Nanny relationships in the Raleigh, Durham, Cary, Chapel Hill, Wilmington, and Charlotte areas of North Carolina. Now, after years of delivering and helping to build quality relationship bonds, I have expanded our services statewide.

I am very passionate about making a difference in both the family's and nanny's lives by working diligently to fulfill all expectations of both parties. From impeccable work ethic and priority to one on one consultation, I believe I strive to produce the perfect match.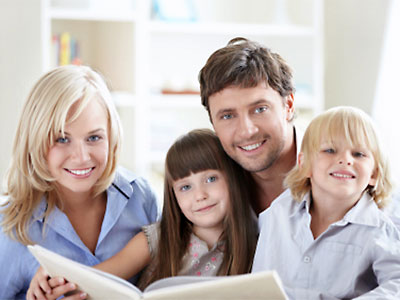 THE PROCESS
---
The Notable Nannies Agency begins the relationship by meeting the Family on the phone, at our office, or the Family's home. We employ a very elaborate questionnaire that peers into all corners of the possibilities each family/candidate relationship can contain.
OUR NANNIES
---
At the Notable Nannies Agency, we understand that piece of mind, customer service, and overall quality, are top priorities for families who are in search of the perfect addition to their family. We have determined that only the best will do and abide by a very rigorous protocol when screening potential candidates.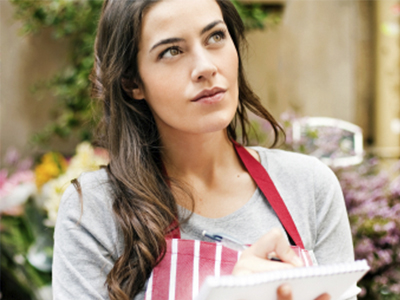 HOUSEHOLD MANAGERS
---
A Household Manager oversees the common operation of the home and will implement discretion and confidentiality in all their domestic duties and the Families' personal life.
Subscribe Now
Sign up with your email address to receive new openings and updates.
"Stephany was so great to work with. We had a tricky situation in terms of hours, and she was totally upfront about how she thought we should approach it and how long it could take. She always kept us up to date on the latest candidates and was extremely responsive. She found us a great nanny that we still keep in touch with, but shortly after starting, due to circumstances beyond anyone's control, she was suddenly unable to accommodate our schedule. Stephany stepped right in and, free of charge found us another wonderful nanny just in time! She has been with us for several months now, and it's been working out great. Stephany really cares about the placements she makes and is fully vested in it! Would definitely work with her again."

"We are eternally grateful to Notable Nannies for finding our GODSEND of a nanny. We were first time parents, both with full-time jobs and had no idea what we were doing when we first started the search for a nanny. We knew it was time to call in the pros, and Stephany was the best money we ever spent for peace of mind and saving us a lot of time and heartache. I've recommended her to everyone I know. Do yourself a HUGE favor and hire this agency."

"For our first experience hiring a nanny, I can't imagine this process being any smoother. Stephany identified multiple excellent candidates and ultimately a great nanny for our girls. We'd highly recommend her services to anyone looking for a nanny but especially to those new to this process."

"When our nanny of 4 years was ending her time with us, I was incredibly nervous about the next steps—she the only nanny my kids had ever had. The process for finding a 'great nanny' was daunting and made me quite nervous….that is until I found Notable Nannies. Stephany worked with me to identify several great candidates. Stephany was very meticulous in how she selected our 'perfect fit.' In the end, we had many options to choose from, but we definitely ended up with a perfect person for the job. Thank you so much for helping us find Jessica. I tell all my friends about Notable Nannies."
"Lovely Amelia Travels" is a children's book series written by Stephany Salazar Nelson. Inspired by the children Stephany cared for in her 14-year nanny career, she creates the character of a school-age girl named Amelia. Amelia travels around the world to exciting and beautiful destinations that Stephany, herself, was able to observe during her career. While the series is a dedication to these children, the storybooks are also stimulated by the travels of the children themselves.
About the character, Amelia is a sweet, loving, curious and adventurous little girl. She loves to teach and tell other children about the cities and countries she visits. She likes trying new foods and loves learning new languages. She makes new friends with each unique adventure and absolutely loves the indigenous animals she meets along the way.